Beaming with Pride: New Site & Fresh Logo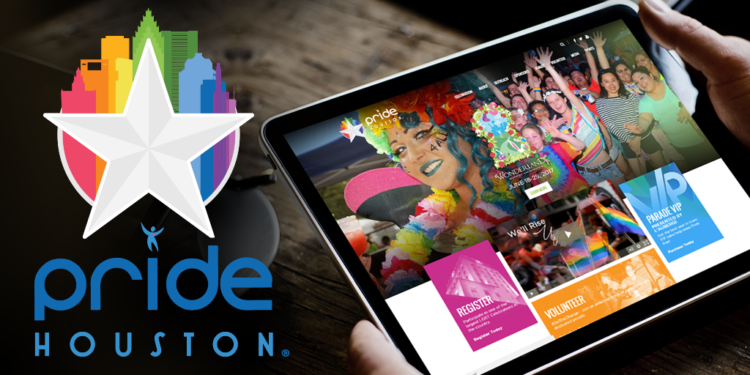 KWIRX Creative has worked with Pride Houston for 5 years, and we were so pleased when they asked us to partner with them on a new logo and site design for 2017. We're beaming with Pride at our continued partnership.  
A Community Represented
The new site features vibrant, robust images of Pride celebrations, the Houston LGBTQ Community and allies. The goal is for their site to serve as a hub and resource center for the community, as well as a center of information regarding the Pride Houston Parade and Festival.
The Celebration
Wonderland is the theme for the 2017 Houston LGBT Pride Celebration®, and we hoped to represent that feeling of whimsy and frivolity in some of the design, while maintaining clean lines and a look that has the ability to morph from year to year to match the theme.
The Logo
Pride Houston is one of largest LGBTQ parade and festival celebrations in the nation with between 500,000 and 750,000 attending annually.  Our goal was for the logo to represent the LGBTQ community as a whole, as well as a fierce loyalty to the people of Houston.  We rise together.
KWIRX Creative is pleased to help represent Pride Houston and even prouder to be a member and ally of the LGBTQ community.  We are always working to ensure we continue our tradition of providing services for non profit clients.
Learn How We Help Your Non Profit